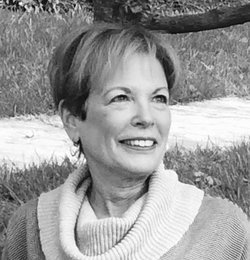 Seasoned educator, world traveler, respected community advocate and Indie Author. 
Barbara Hurwitz lives in Bethesda, Maryland with her husband. She is the mother of four grown children two grandchildren. She worked as a middle school language arts teacher for over 20 years. After retiring she developed her own business, Skills & Strategies, where she focuses her efforts on building middle and high students' executive functioning skills.
Her many years of experience as a middle school teacher, tutor and family coach guiding families through the application and admissions to high school process in Maryland made her keenly aware of the challenges in selecting the best schools to fit each child's needs and goals. "Too often families frustrated with the process, neglect to view all their options and miss the best opportunities." As a result she wrote The Essential Guide to High School Admssions-DC Metro Area designed to help students find the best school fit, complete applications efficiently and effectively and prepare for school visits and interviews.
Soon after the  publication of that book, she was called upon to write another workbook focusing on the NYC population and application process. Recognizing the same patterns of behavior in children and parents of NY made the writing of this workbook possible while tailoring it to their specific requirements of the NYC system. Thus, her latest workbook The Essential Guide to NYC High School Admissions, a perfect companion to the NYC High School Directory was released in August 2016.
Barbara is also the author of the young adult, adventure novel, Pandu in which a twenty-something young man seeks refuge on a fanciful island in the South Pacific untouched by western civilization.
To learn more about Barbara's books link to her testimonials and shopping cart where she offers discounts to purchasers.