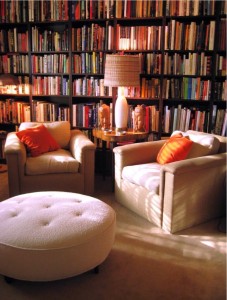 The Reading Room is designed to share  titles and enter discussions with Barbara and other book club members. Please add your contributions and comments to the Contacts section found on my Homepage.
Barbara's Latest Recommendations
The Plum Tree by Ellen Wiseman -The heroine of this WWII story told from the German perspective had me by the hand as she pulled me through this story on her tattered coattails. While tragic and at times painfully graphic, it was also most authentic. As a writer myself, I found it to be a magnificent writing lesson in use of show, not tell and I will continually use this book as an inspiration and style reference. Kudos to Ellen Wiseman!
A Man Called Ove by Fredrik Backman – This story is the perfect read to follow The Plum Tree. It was light hearted, yet sensitive and alluring. The story opens after Ove's wife has died and he is determined to join her. But his finicky commitments keep him alive to grow beyond the thoughts of self-inflicted demise. A must read!
I just finished reading  The Invention of Wings by Sue Monk Kidd. I can only say it is one of the finest books I have read. Kidd's ability to draw the reader into the story is outstanding. Told in alternating voices between a slave girl and her child owner growing up together, the reader is lead through an authentic journey of this period.
I recently was gifted Jonathan Tropper's book, This is Where I Leave You by a dear friend who said, "You'll laugh your ass off." This dysfunctional family saga unfolds throughout the 7 days of "shiva" (mourning) after the death of the protagonist's father. While there are some humorous moments, I found each of the characters' challenges and the strained interpersonal relationships unable to be hidden by a few laugh out loud moments. Siblings reuniting under the old family roof for seven days can and do often regress into childish behaviors, but the time spent together leads to everyone's ultimate growth and a bond any parent would be pleased to have left their children.
I read The Martian by Andy Weir while on my vacation in Morocco and watched the movie starring Matt Damon on the plane ride home.  First, I must say Andy Weir is a master of making science fiction feel so real. I smelled every stinking potato plant the main character, Mark Watney, fertilized in the soil and felt every physical and emotional pain he suffered.  I particularly enjoyed the way the author had Watney share some real scientific details to help make this all seem so plausible. My only criticism would be that Mark Watney's admirable  positive attitude and sense of humor seemed unlikely for one lone soul stranded on a planet for so long. Second, I usually don't  watch movies of books I have read, but in this case, I looked forward to confirming the imagery I had conjured while reading. While there were no surprises in the film, other than the extended closure of the story, the movie did help me better visualize some of the setting especially the MAV, Hab, and Hermes. I highly recommend reading the book before seeing the move.
There were times while reading The Illegal by Lawrence Hill that I wondered why I was continuing the trudge through the circuitous route to  the conclusion of this "marathon". The story told in the not so distant future, seemed to draw from the political immigration climate in America today. And the behaviors of the haves and have nots reflected the conditions all over the world. Yes, the reader was led to fight for poor, black, illegal immigrant fighting to save the life of his sister from the oppressive imaginary country where she was being held hostage. But in between we were dragged into numerous conflicts, some a bit ridiculous, i.e. 9th grader hiding out in brothel closets while completing his school documentary. There was enough to build an exciting plot just focusing on Keita and his family drama, but unfortunately the author included too many other extraneous stories, never ever fully pulling me into any one character stugggle throughout the read. I have to pass on recommending this book to anyone.
Our Souls at Night by Kent Haruf: Kent Haruf has a simply magical way of drawing his readers into the heart of his characters. His simple style reflects perfectly the setting in which his story take place, never once compromising on the sophisticated message. While reading this novel where two elderly people share needed companionship, I recalled thankfully how lucky my own mother was to find someone to fill her needs after my father passed. Haruf remind us of the challenges an adult child can bring to these new found relationships and the sacrifices a parent can be forced to make to keep family together. This was Haruf's last novel. His passing is a reader's loss. He died November 30, 2014.
Saving Sophie by Ronald Balson was a enjoyable suspense novel that uniquely shared the history of Palestine and the conflict between Israel and the Palestinians. The multiple interrelated plots of kidnapping, murder, espionage, terrorism, and love affairs worked surprisingly well. My only criticism is with some of the dialogue sounding unnatural, but not enough to  distract from the fast paced plot.
I particularly liked the way Kimberly McCreight, the author of Reconstructing Amelia alternated voices in this novel, retelling events as seen through mother, daughter and blog writer's thoughts. I have no doubts about the reality of teenage "girl pressure" school and its impact on behavior.  Having read many books sharing this same theme, I think this one was particularly believable and the outcome sorrowfully realistic.
While it is most unlike me to read books about endangered children, I confess to blindly downloading a sample of  What She Knew by Gilly Macmillan and being hooked on the first page. The writer's extraordinary talent using the "Show, not tell" method put me in the middle of every scene, and I didn't guess the "who done it" until the final leak. And even then I remained suspect of others. I became each character, feeling their pain as their voices traded chapters letting the story slowly unfold, and I grew viscerally angry with the insensitivity of the community at large, who were anxious to cast blame. The only flaw I felt in this book was too much unnecessary closure was added after the crime was solved. I prefer when writer's let readers draw their own conclusions, imagine the days after and heal as they would think they might when facing these same issues.