Books to Purchase by Barbara Schilling Hurwitz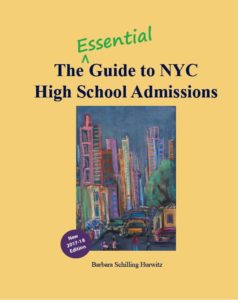 The New 2017-18 Edition of The  Essential Guide to NYC High School Admissions is designed to provide equal opportunity to all students applying to high schools in NYC. It offers an organized,  step-by-step approach all the way through the admissions process. help guide students and families through the complex NYC high school application process.
I have found students and families overwhelmed by the number of choices often avoid the search process and simply apply to the limited or well known high schools, thereby missing the opportunity to find the best schools to meet their needs and goals. This user-friendly guide removes that stress felt by so many and encourages students to explore the "road less traveled" to find the best school match for their needs.
"Barbara has developed a truly valuable resource for NYC families navigating the often-overwhelming high school admissions process.  I highly recommend this guide as a trusted companion for all families, including my own clients, as it can help ensure the best school fit possible." Maurice Frumkin President NYC Admissions Solutions, Former Deputy Director High School Admissions NYC Department of Education
To Purchase: Available at amazon.com May 2017
For discounted rate contact Barbara Schilling Hurwitz at Bhur@icloud.com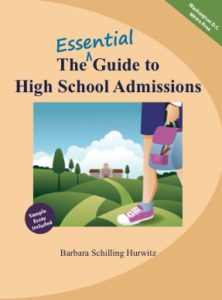 DC Metro Area Edition – The Essential Guide to High School Admissions – DC Metro Area Edition
This workbook is designed to help students prepare of the high school admissions process following 3 user-friendly steps.
Find the best school "fit" 
Complete applications efficiently & effectively  
Prepare for personal interviews
"This gem of a workbook will help guide and advise students, teachers and parents who are involved involved in the high school  application process."   Tina Chan- 8th grade Language Arts Teacher and Advisor
To purchase click  Buy  Now and enter promo code 8UNZFEZP at checkout for             
40% professional discount.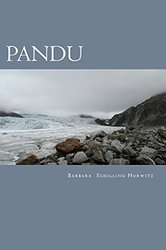 Two lives from very different lands share a dangerous adventure in the South Pacific.  Shipwrecked and injured Jonathan seeks refuge on the remote island of Pandu where he meets Sarini. She knows she is to alert the natives immediately of a trespasser, but she cannot resist a gift of the gods she believes has been sent to take her to the forbidden world she longs to explore. Emotions rise and fall as Sarini, who is betrothed to her childhood sweetheart, struggles between commitment and temptation. She runs from premarital rituals to the cave below Big Rock where she nurse her hidden treasure back to health—never realizing she is being watched. Tension escalates culminating with a powerful surprise ending.
"This YA adventure novel  is suitable for all ages and would be an excellent gift for a youth or an adult. Thanks Ms.Hurwitz for entertaining me, for taking me to a paradise that I may never physically visit but that I haved lived so vividly in my mind." -Dan Linger
To purchase click  Buy Now